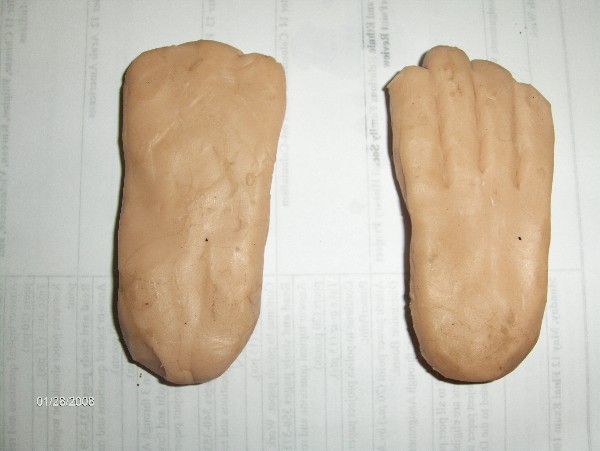 Basic shape to start hands and feet. For size, measure your head, from the bottom of the chin to just above the eyebrow ridge, to about the middle of the forehead. I make 4 identical sized shapes like this. Remember to make opposite sides -- left and right. It is incredibly easy to end up with 2 left feet.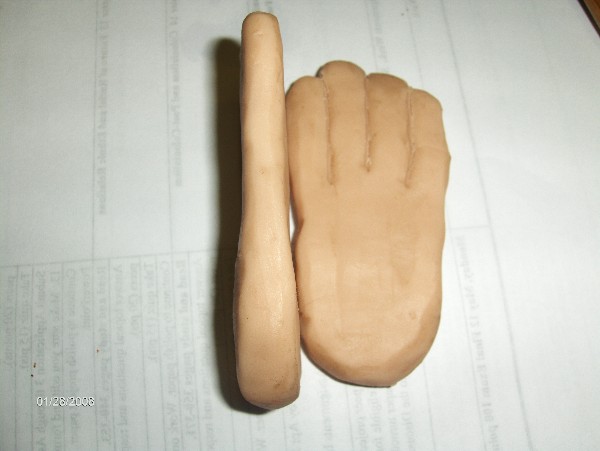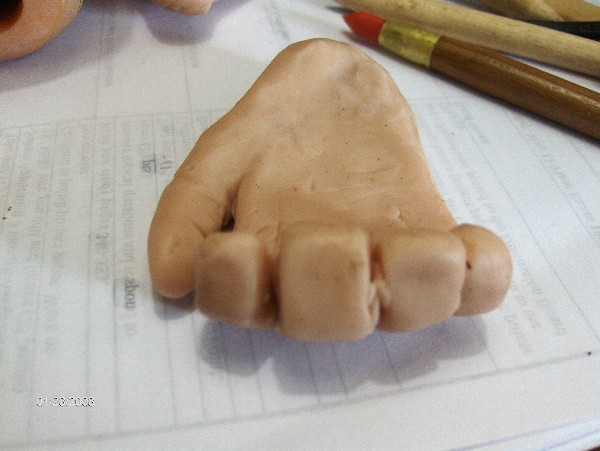 Here is where you would start the thumbs. This is showing a hand -- the foot would have the thumb higher on the foot. You also would position the hand or foot in an expressive position.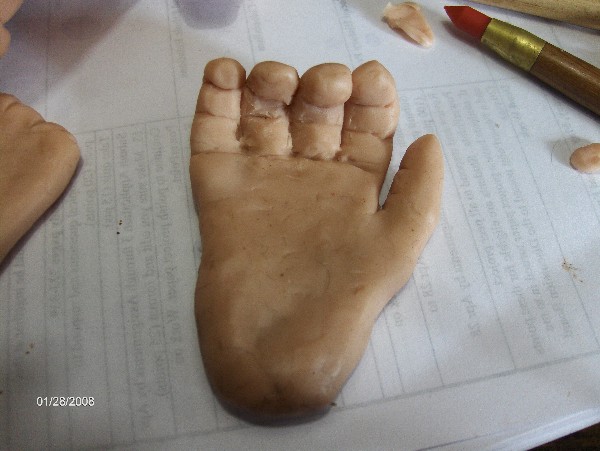 Starting to round out the digits.